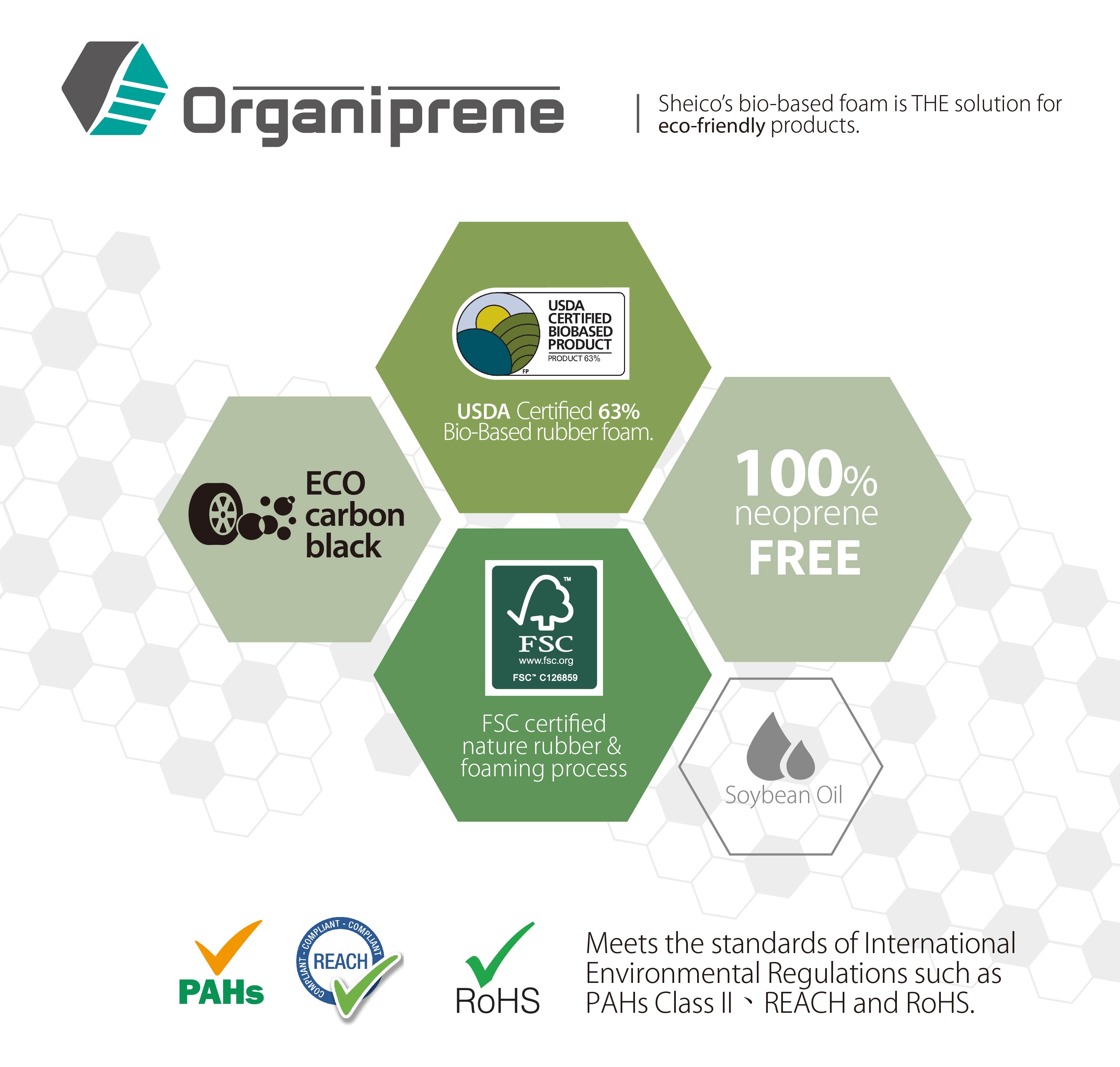 Organiprene, a natural rubber alternative to Neoprene
2023-02-10
Sheico has always strived to protect our environmental as a part of our commitment to sustainable business operations. We continue to develop more environmentally friendly materials and technologies, and work closely with our customers to create more environmentally friendly products.

Sheico opted to use Limestone instead of petrochemical raw materials to make neoprene since the very beginning. We also established the Eco Infinic plant in 2017. The plant recycles waste tires into recycled carbon black, which is a key component in neoprene foam.

Neoprene foams from Sheico do not have any chloroprene raw materials from Cancer Alley in the United States. Alternatively, Sheico offers natural rubber if customers concerns still persist. Sheico Organiprene uses FSC certified natural rubber to replace synthetic rubber.

Please don't hesitate to contact us for ECO-friendly materials and technologies to create your green products. We invite all brands to work together to make the Earth a better place to live through sustainability and responsibility.